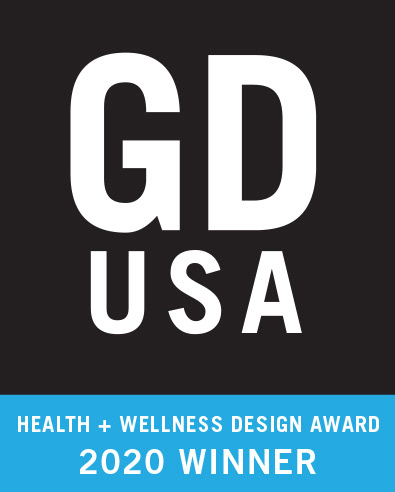 GDUSA Health + Wellness Design Awards™ competition honors graphic excellence in this fast-growing, hugely important, and high-profile segment of the economy.  This year had a record 2,500+ entries, and only the top 10 percent were selected as winners.
GHG Advisors Brand Identity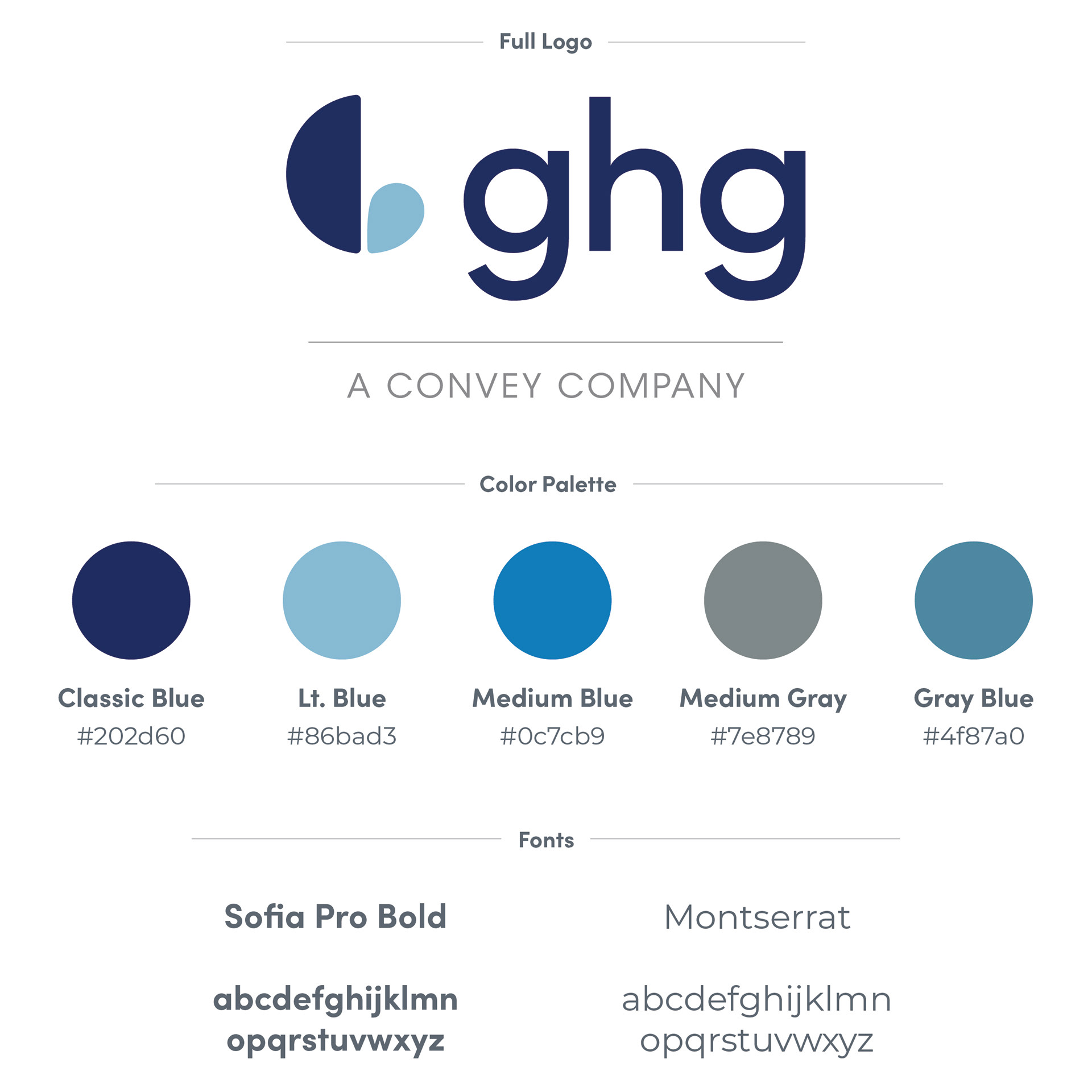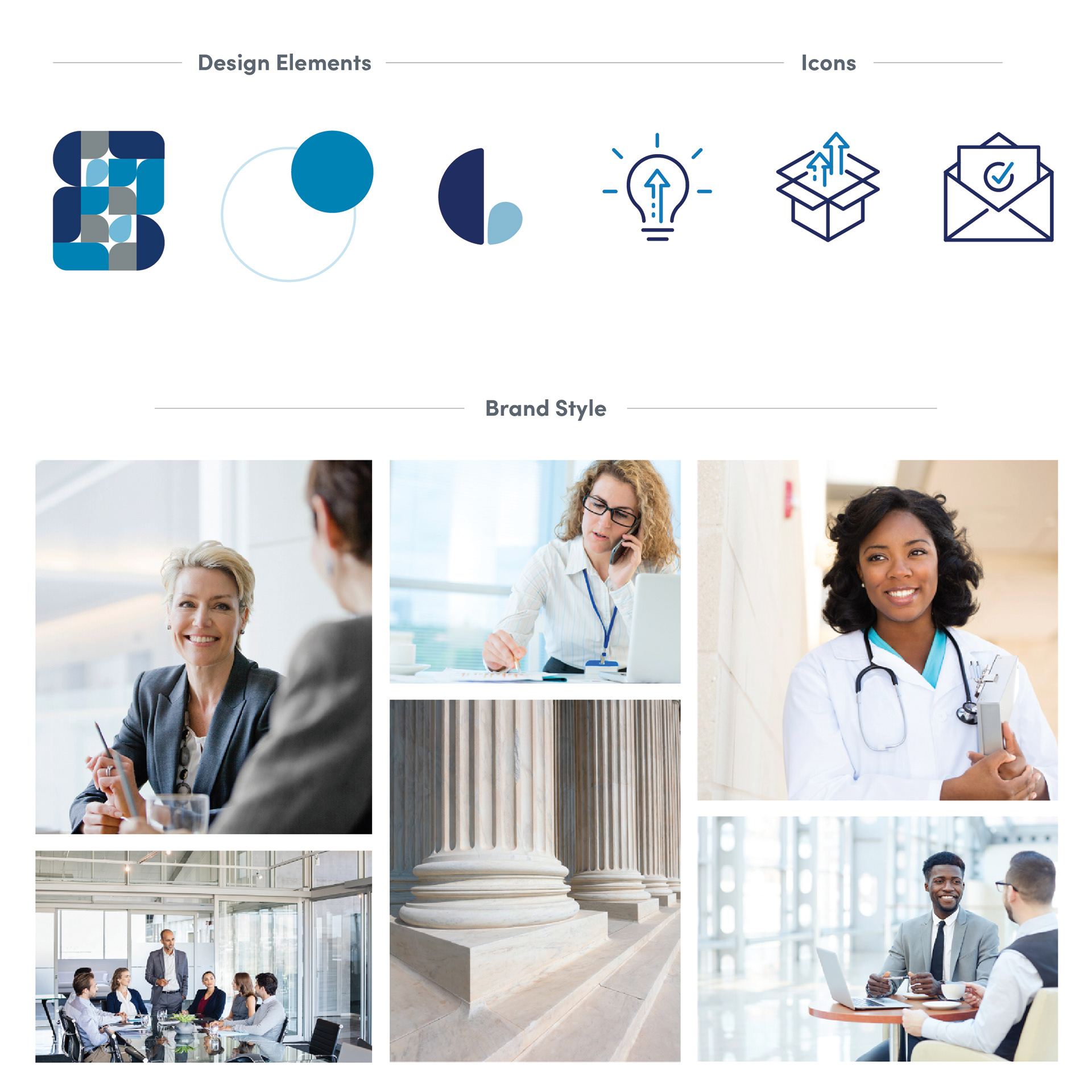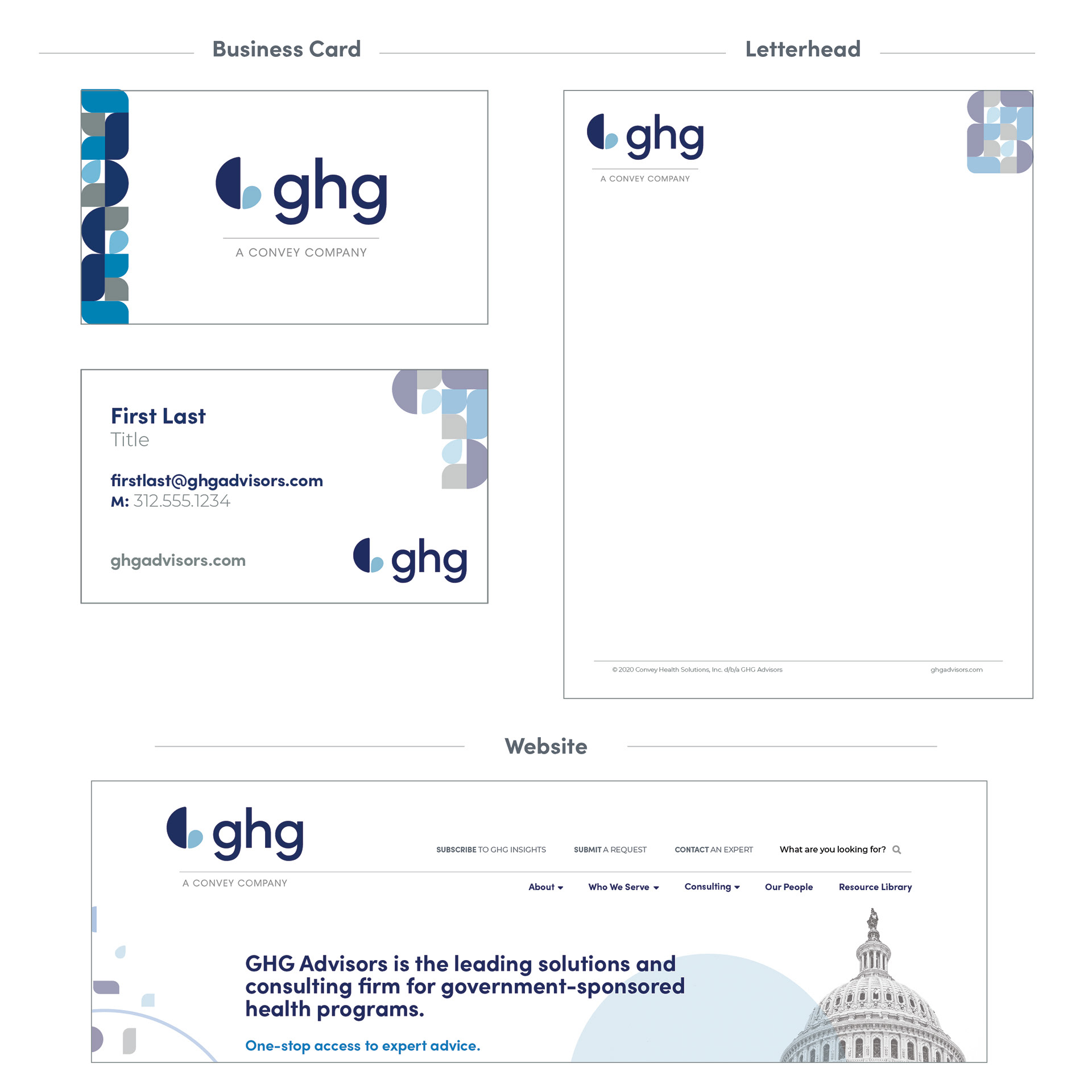 Since their founding in 1996 as Managed Care Compliance Solutions (MCCS), and transition to Gorman Health Group in 2002, the evolution continues in 2021 as they reintroduced themselves to the industry as GHG Advisors.
GHG Advisors is a leading solutions consulting firm for government-sponsored health programs.

 GHG joined the Convey Family of Companies in 2017, with Pareto Intelligence and HealthScape joining in 2018.
The Family of Companies wanted to present a cohesive brand presence, which prompted the GHG rebrand.
Additional rebrand components: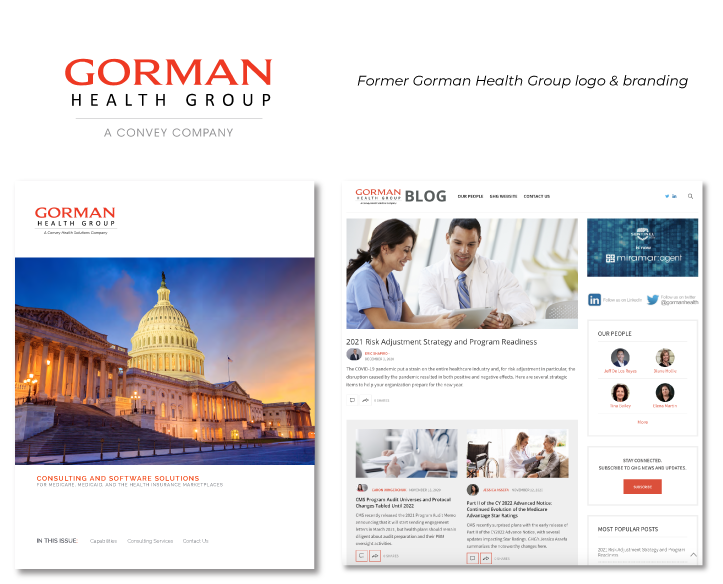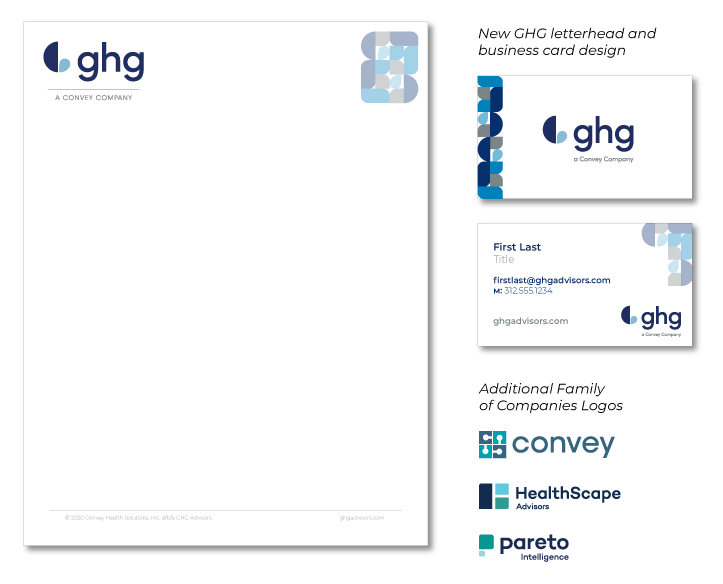 The GHG rebrand included a complete redesign and buildout of a new website. 
Designs were prototyped in Adobe XD, and built in Wordpress by a developer.